Silvermine Woods Condominiums in Norwalk, Connecticut is a Planned Residential Development (PRD) or cluster of 24 (detached) 2 and 3 bedroom homes, with attached garages and some homes have finished basements. Silvermine Woods overlooks the Silvermine Golf Club. Minutes from shops, beach and boating with easy access to Merritt 7 office complex, Metro North commuter train, Parkway, I-95, SoNo, Darien, Stamford, and Westport. All within the ambiance of Fairfield County, Connecticut and convenience and life style of Wilton.
The homes are situated on almost 70 acres of land preserved as 'common area' that includes 9-holes of the 27-hole Silvermine Golf Club. Ownership in Silvermine Woods includes immediate membership in the Silvermine Golf Club with full waiver of initiation fees and annual dues. In addition, owners can utilize their own personal golf cart without payment of "trail" or other use fees.
Silvermine Woods owners share the maintenance expenses for the common area including lawn care, snow and trash removal, as well as city water, and septic services.
If you are interested in buying, selling or renting a condominium at Silvermine Woods, call us today at 203-822-8310. Tell us what you want and we will do the rest!
~ Powerful Marketing Tools ~
We use the power of the Internet to provide much broader exposure, and greater value to our clients than more traditional approaches. This is one of the many reasons why we are recognized as the leader in the sales and rentals of condos and townhouses in Fairfield County, CT. Our advanced utilization of the Internet, allows buyers seeking condominiums an easy experience to narrow down what they are interested in. On the sellers side, it further enables your property to be quickly found, and evaluated by potential buyers. Our methods benefit all, and we allow for leisurely research, with easy access to us at the appropriate time.
~ Recent News ~
The real estate market continues to climb out of the 2005/2006 disaster. Prices are still down almost 25% – 30% from their highs, but they have stabilized and show signs of a slow climb. No longer are we expecting to see 10% annual raises in value, but closer to the normal inflationary index levels.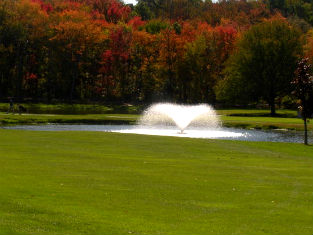 ~ Interest Rates & Qualifications~
This is the major change: Eligibility requirements for buyers have increased dramatically! No longer are 5% or 0% down, little or low scrutiny of application data accuracy tolerated. Now the norm is close to 20% down, proven income verification, and no more that 33% of income for mortgage, interest, tax, and condo charges. Although this is the case, sub 4% mortgages are now available, helping the affordability formula work to the buyers advantage. We are experts in assisting you in steering through this difficult process, and would be pleased to advise. Always use experts, avoid novices, and ensure that your qualification, and contract negotiations are synchronized.